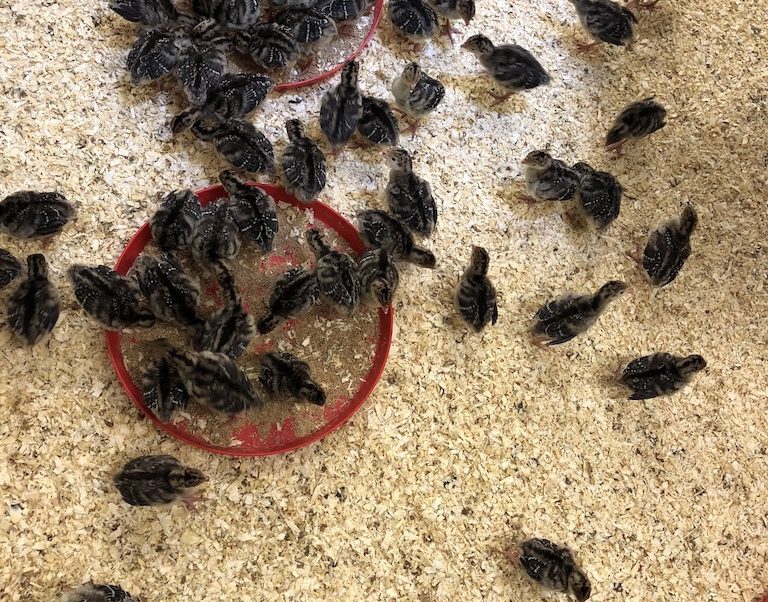 It may only be June, but it's time that we start thinking about Christmas here at Kent Turkeys with the arrival of our poults.
As a slow growing breed, our KellyBronze turkeys arrive with us in their natural growing season, and are allowed around 5 months to grow to full maturity.  This is all part of what makes our turkeys special – by allowing them to roam free range over our pasture they will develop a natural layer of fat and a richer intensity of flavour.
For the time being they will be housed indoors, under heat lamps until they are old enough to be gradually moved outside.  Once there, they will be free range during the day and brought into our tunnels over night to bed down on clean straw, safe from any predators.