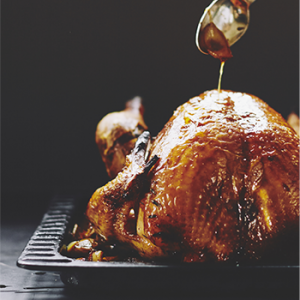 The Christmas count down has started and our free range KellyBronze turkeys and Norfolk geese are available to order now for collection in time for Christmas.
As ever, our turkeys and geese arrived with us in the summer months and have been free to roam over our 16 acres of pasture, growing slowly and to full maturity, in as natural an environment as possible.
Our KellyBronze turkeys are the perfect choice for Christmas dinner, easy to cook with full step by step instructions and a free meat thermometer with every bird, meaning that you can spend your time enjoying a stress free day.  Raised in the same way, our Norfolk geese are a great alternative if you're looking for something a little different this Christmas.
Don't forget we have all the extra bits you need including turkey mince, turkey sausages, cranberry sauce, goose fat as well as the option of crowns, breast roasts, legs, wings & thighs.
All orders may be placed online via our order pages and if you have any questions at all please do not hesitate to contact us either on 01580 291792 or via email at info@kentturkeys.co.uk
DULWICH CUSTOMERS – please note that although the Christmas fair is not running this year, we will still be using Dulwich College as a collection point on Sunday 22nd December 2019.