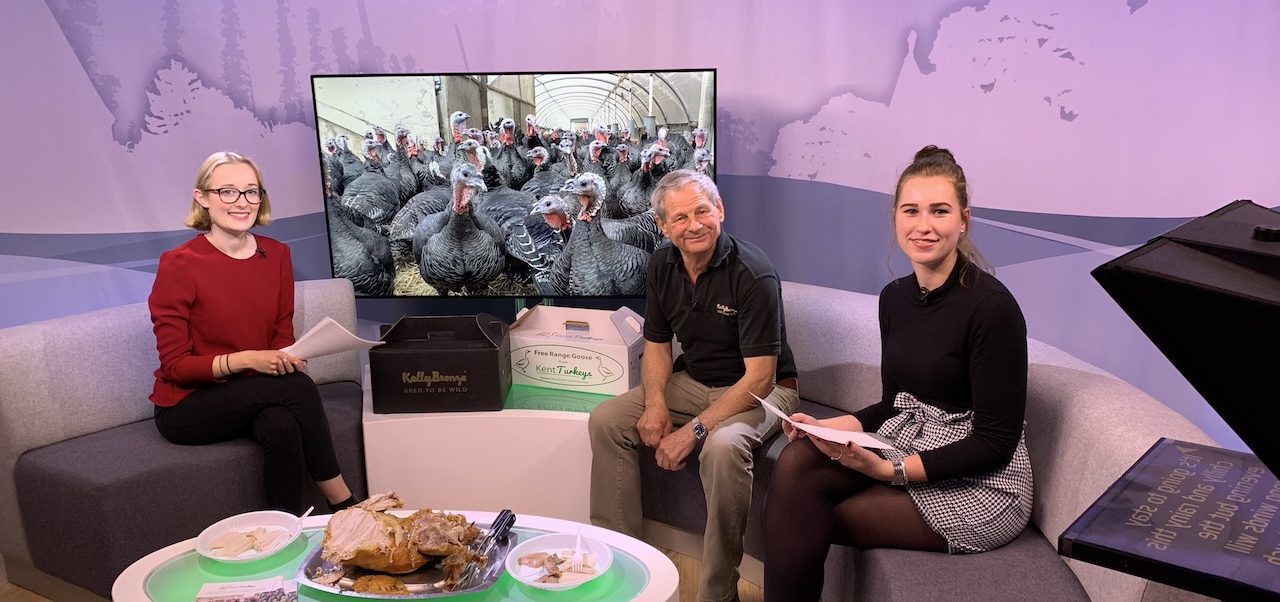 We were visited by KMTV this month, who filmed on the farm with the turkeys & geese as well as interviewing Tony to find out more about how our birds are reared from when they arrive in the summer through until Christmas.
Tony also visited the studio to explain more about why our turkeys and geese really are the best choice for Christmas and gave turkey tastings (which proved extremely popular with all the team, not just the presenters!).
The full article along with the recording by KMTV may be found here.